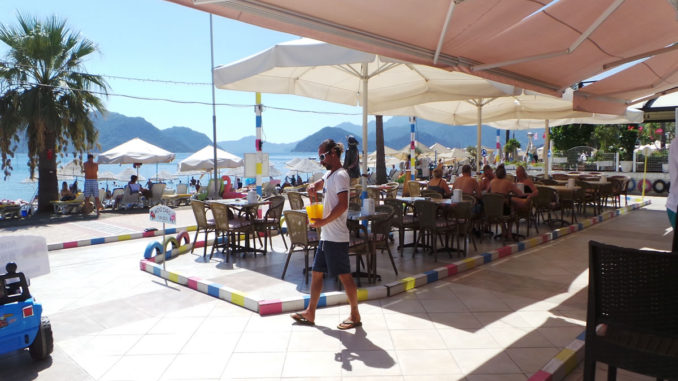 MARMARIS AQUA RESTAURANT
(Open between 10:00 am to 5:30 pm)
Atlantis Marmaris Waterpark guests will enjoy breakfast, lunch, snacks and refreshments at Aqua-Marmaris Restaurant where the delicious doner kebabs, hamburgers, hot dogs, chicken, bbq beef sandwiches, and grills are served. Plus, don't forget our healthy choices such as vegetarian dishes, baked potatoes and salads. The children will love refreshing slush puppy drinks, milkshakes and smoothies to increase their energy levels up.