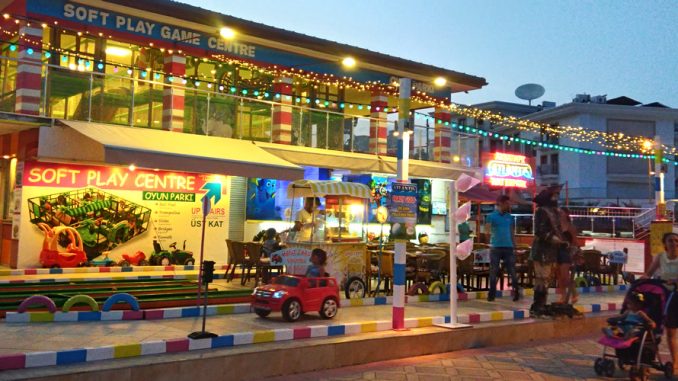 Atlantis Marmaris Water Park Frequently Asked Questions
When is Atlantis Marmaris Water Park open?
Atlantis Marmaris Water Park is open everyday from May 5th to October 25th Please see our timetable for the detailed information.
How long can we stay in the park?
You can stay at the park during the opening hours as long as you wish.
If I book tickets online are they booked for entrance on a specific day or any day within the holiday season?
Online tickets are open-tickets so you can use them any day of the week during your stay in Marmaris. You can use online tickets at any date and at any time you wish.
How can I get my online tickets?
You can print your own tickets. When your online ticket purchase is finalised, your ticket and payment receipt will appear on your screen. All you have to do is printing that page as your ticket of entry.
What should I do if I can not print my online ticket?
If you can not print, please record the reservation code which is written on your ticket. You can show that reservation code (reference number) to us at the gate, and you can have the access for the entrance. Please also note that your ticket and confirmation will be automatically sent to your e-mail address.
Where is Atlantis Marmaris Water Park? How can we get to Atlantis Marmaris Water Park?
Atlantis Marmaris Water Park is located in Marmaris at the seafront on Marmaris Long Beach. It's centrally located and easily accessible from Armutalan and Icmeler area with public transport.
Do you have free shuttle service?
Atlantis Marmaris Water Park offers free shuttle service for its guests for bringing to the park and taking them back to their hotels. Our free shuttle services are from all hotels in Marmaris, Icmeler and Armutalan areas.
You can book free shuttle via internet or phone. When you decide which day you wish to visit Atlantis Marmaris Waterpark, please provide the information we need that is written on the shuttle service form. Please make your booking at least 1 day in advance. Please fill in our free shuttle service form.
Will it be possible to request the free shuttle service at the hotel after we arrive Marmaris?
Yes, it is possible to request free shuttle service at the hotel after you arrive Marmaris. Please make free shuttle booking at least 1 day in advance.
What's with the weather?
Beautiful one day, perfect the next! Please see the table below.
Where can I buy my entry ticket?
Tickets can be purchased from Atlantis Marmaris Water Park on arrival You can save 30% by buying your ticket on our website.
Are all rides included in entry price?
Atlantis Marmaris Water Park entry price includes unlimited use of all slides, wave pool, kids pool and private beach. Entry price excludes food & beverage, mini golf and soft play.
Do you accept credit/debit cards/foreign currency?
We accept all major credit/debit cards and foreign currency at the entrance tills and restaurants & bars.
Can we exit the park during the day & come back later?
Yes, you can exit and return to the park as many times as you like during your day of visit.
What is there for younger children?
We even have a designated area in the park for small children in Kids Land . Please note some rides require smaller children to be accompanied by an adult.
Do you have plenty of sun beds and shaded areas for the guests?
Yes, we have hundreds of sun beds and umbrellas provided free of charge both within the water park and on the beach. We have a family area around the Kids Pool with many sun beds where the parents can supervise their children while sunbathing.
Are there places to eat? Can we bring our own food & drinks in the park?
There are plenty of eating places at the park to cater for all tastes. Please click here to see what's on offer. It is not allowed to bring food and drinks from outside. There are 3 catering outlets at the waterpark serving breakfast, lunch, snacks, grills and refreshments with reasonable prices.
How can I protect my valuables while in park?
Atlantis Marmaris Water Park offers safety deposit boxes free of charge.
Do you have changing rooms and lockers?
Yes, there are female and male changing rooms and lockers available. All free of charge.
What about safety? Do I need to be a strong swimmer?
At Atlantis Marmaris Water Park guest safety is our number one priority. The rides and attractions are designed to be enjoyed by people of all ages and abilities. Height restrictions have been placed on all rides and guests must adhere to safety signage throughout the park. A team of highly trained lifeguards watch over guests and provide safety instructions and directions to ensure a safe and fun place for everyone to enjoy. Lifeguards cannot watch everyone all the time, so parents must actively supervise their children. For safety reasons, pregnant women, guests with certain pre-existing health issues, guests with casts, footwear, eyewear or any any hard or sharp objects are not permitted on any slides.
Do you have first aid facilities on site?
A fully equipped first aid room is situated at the water park with qualified and trained staff. Registered nurse on-site at all times during operating hours.