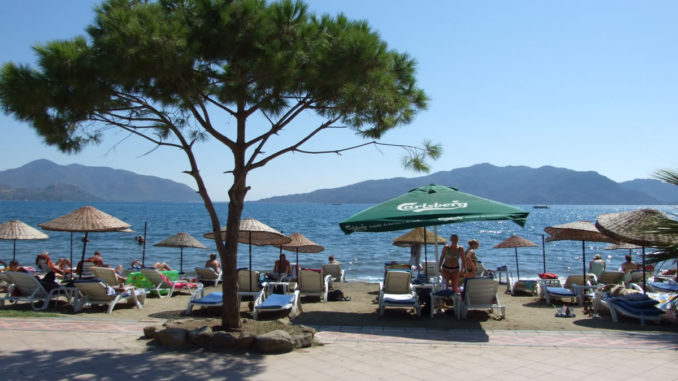 Marmaris Atlantis Water Park Facilities and Services
Atlantis Marmaris Water Park is equipped with all the facilities you need to ensure that you and your family have an enjoyable day out.
Lockers FREE
Lockers FREE
Safe Boxes FREE
Changing Rooms FREE
Showers and Toilets FREE
Sunbeds & Umbrellas FREE
Private Beach (Sunbeds & Umbrellas) FREE
All Tubes for the slides and wave pool FREE
All Tubes for the slides and wave pool FREE More Facilities at Atlantis Marmaris Water Park:
First Aid
A fully equipped first aid room is situated at the Water park with qualified and trained staff. Registered nurse on-site at all times during operating hours.
Food & Beverage outlets
Aqua-Marmaris Restaurant & Bar, Treasure Restaurant, Wave pool Bar, Atlantis Beach Restaurant & Bar offer great selection of catering options.
Seating areas
There are a great selection of seating areas located around the pool side for spectating and enjoying any refreshments purchased
Bottle and baby food warming facilities
We offer bottle and baby food warming facilities at all of our catering outlets.
Baby changing facilities
Available in female toilets, female and family changing rooms.
Payment
We are happy to accept all major credit or debit cards